Fort McMurray Real Estate Market Overview: December 2015
Posted by Brett Campbell on Thursday, January 21, 2016 at 12:37 PM
By Brett Campbell / January 21, 2016
Comment
There were no real surprises in activity in the Fort McMurray residential real estate market in December.  As happens every year, the market cooled off while people prepared for the holiday season.  Despite the cool down, there was no shortage of homes available for interested buyers.  In December, there were a total of 858 residential properties on the market.  This was down slightly from the 885 properties listed last year during the same period.  As is typical at year-end, the number of properties on the market has decreased monthly since October.  The chart below plots the combined historic count of active listings for single family homes and condominiums during the last three months of the year in 2014 and 2015.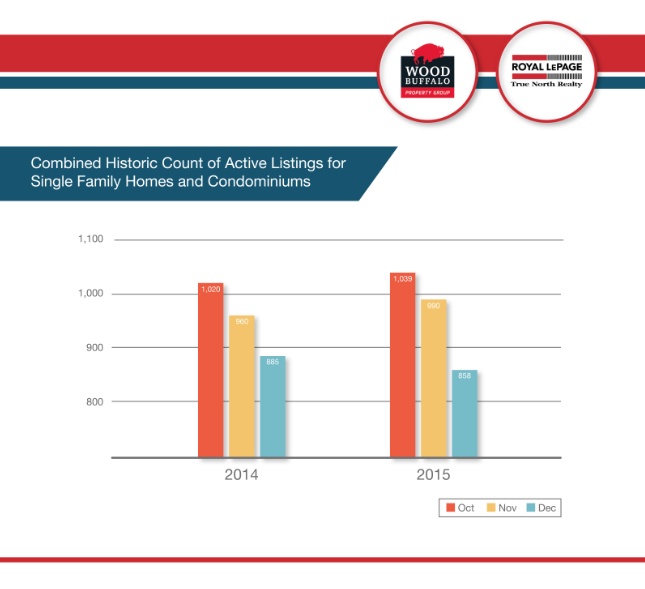 While activity trended downwards as expected, on average homes continued to sell within a few thousand dollars of their asking price.  The median sale price for single-family homes was $640,500 and this was $9,400 less than the original median asking price.  The median sale price for condominiums was $343,486 and this was $13,964 less than the original median asking price of $357,450.  This trend is illustrated in the graph below.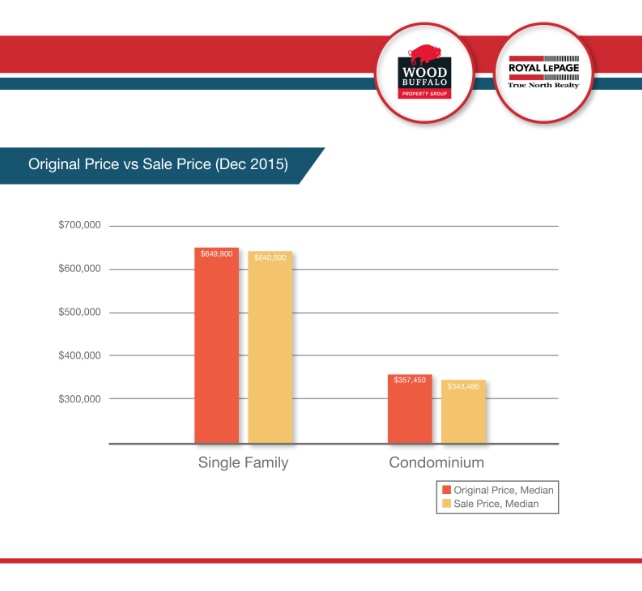 While activity during the latter half of 2015 continued to decrease compared to previous years, the market remains relatively predictable with plenty of opportunities for both buyers and sellers to have successful transactions. 
The Fort McMurray housing market is deeply connected with the Alberta oil sands industry.  In 2015, the market was affected by the decrease in oil prices.  Many Fort McMurray home buyers and sellers have experienced the highs and lows that are a part of living in any resource-based city.  Despite the changes in the local job market and the decreased housing prices, Fort McMurray registered 878 successful transactions in single-family homes and condominiums.  Heading into 2016, a strong buyer's market is emerging.  If you have been thinking about buying your first home, a move-up home, or an investment property then contact us today and we will help you find the perfect home for your lifestyle and budget.  
*Disclosure* The opinions expressed within this site and  the interpretations of the data is the opinion of the REALTOR® posting the information and may not reflect the views of the board, brokerage or its members.