Fort McMurray Now Gaining Nickname as "Baby Boom Town"
Posted by Brett Campbell on Tuesday, September 9, 2014 at 8:38:48 AM
By Brett Campbell / September 9, 2014
Comment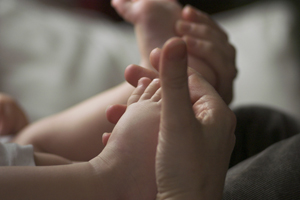 Why is Fort McMurray gaining the new nickname "baby boom town?" Not only is the community growing but the oilsands industry is booming. The town is not just a boomtown but it's a baby boom town. Just walking around town, you will see newborns or pregnant mothers walking around. While most people think of this town as a booming oil town, it' turned into more of a baby booming town.
Rate of Births
Recent reports show that there are 140 babies born per month just at Northern Lights Regional Health Centre alone. That comes out to about 1,680 babies a year and around 5 every day. In fact, every six hour a baby is born in this town. Over a three year period, the birth rate was 34.7 per 1,000 population.
Every year, the births continue to increase. The hospitals almost become so overflowed with deliveries that they have had to borrow rooms and double up in some cases. This shows truly how many births are happening, how quickly, and how they all seem to happen at the same time.
Baby Businesses Growing
Everywhere you go in Fort McMurray there are babies everywhere. The average age for residents is 31, which is the prime age to have kids. Because of this, baby businesses are increasing. Baby goods and services are constantly in need so stores continually cater to this, and moms are regularly garage sale shopping to get great deals. There are also online communities that moms can join and share tips, advice, and support one another in their parenting journeys.
The baby boom does coincide with the growth in the oilsands. With the growing population, the housing market will start growing as well as families need more space. Fort McMurray is truly Canada's baby boom town.