Environmentally Friendly Dry Cleaner Now Open in Downtown Fort McMurray
Posted by Brett Campbell on Wednesday, November 5, 2014 at 8:03 AM
By Brett Campbell / November 5, 2014
Comment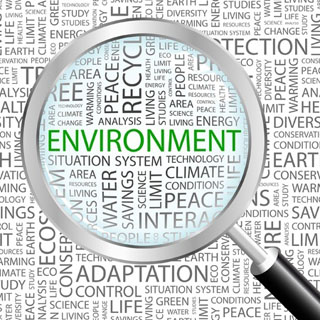 EnviroClean opened recently as an environmentally friendly dry cleaning service in downtown Fort McMurray. This business has already made an impression on the community, which doesn't have anything of this type.
Owner, Wayne Pinkney stated that the dry cleaning service uses only non-toxic cleaning products, which is not harmful to those working for him, the clothing or the environment. He also stated that customers have already been very excited about the business.
Green Earth Solution
The dry cleaning business uses a solution from Kansas City, Missouri called Green Earth Solution. This is a non-toxic cleaner perfect for use with clothing. It doesn't have any odour and it fits with those struggling with allergies to some detergents. Many traditional dry cleaning fluids can cause allergy problems, but this solution doesn't.
Pinkney took a trip to the United States to learn how to use the process now used at EnviroClean. He did extensive research to create a training program and even brought in a cleaning consultant to train the staff. They practiced on the most challenging items the Salvation Army could provide, during training.
Not only does the Green Earth Solution provide a non-toxic option used at EnviroClean, but it also cleans better than other chemicals used in dry cleaning.
The First in Western Canada
Not only is EnviroClean the first dry cleaning business in western Canada with an environmentally friendly process, they are also found in the downtown core. This makes the location very convenient for those working in Fort McMurray.
The business will be open 75 hours a week including weekends and will stay open until 8pm during the week. They understand that Fort McMurray isn't a 9 to 5 city and want to make sure the community is better served with better hours. EnviroClean is found at 9903 Franklin Avenue.