Enjoy the Best Fall Foliage Throughout Canada
Posted by Brett Campbell on Thursday, October 3, 2013 at 4:20 PM
By Brett Campbell / October 3, 2013
Comment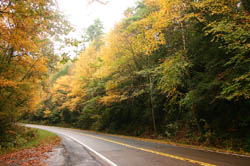 With the fall season in full swing, it's time to find the best places to see the colour changes throughout the area. Whether you're willing to drive to one of the many destinations or you prefer something in the Wood Buffalo region, there are plenty of great choices. Here are some of the top choices for viewing the foliage.
Prince Edward Island
The fall season is the perfect time for a trip to Prince Edward Island. With beautiful cliffs and beaches throughout the area, you can enjoy all types of fall foliage with a picturesque background. You can take a drive down Central Coastal Drive and see the beautiful colours or head to one of the many look out areas on the island.
Vancouver Island
Another great choice is Butchart Gardens in Victoria with all the plants and beautiful attractions. October and November are the best times to head to this area of Canada.
Rocky Mountains
October is the perfect month to find yourself lost among one of the Canadian Rocky Mountains National Parks. Banff and Jasper are both great choices, but any of these parts will provide plenty of beauty for your enjoyment.
Algonquin Provincial Park
If you're willing to head to Ontario, Algonquin is one of the most beautiful areas with maple and pine trees throughout. The area lights up with colour and you can spend time canoeing or just walking along the trails for the best view.
No matter where you go to see the beautiful Fall Foliage, it's the best time of year to spend a little time with nature. Fort McMurray offers many parks and natural areas, but this time of year, it might be best to get away for the day and head to one of the many natural areas within just a few hours.