Fort McMurray Commuting Guide: Advice to Shorten Your Daily Drives [2023]
Posted by Brett Campbell on Tuesday, May 17, 2022 at 5:10 AM
By Brett Campbell / May 17, 2022
Comment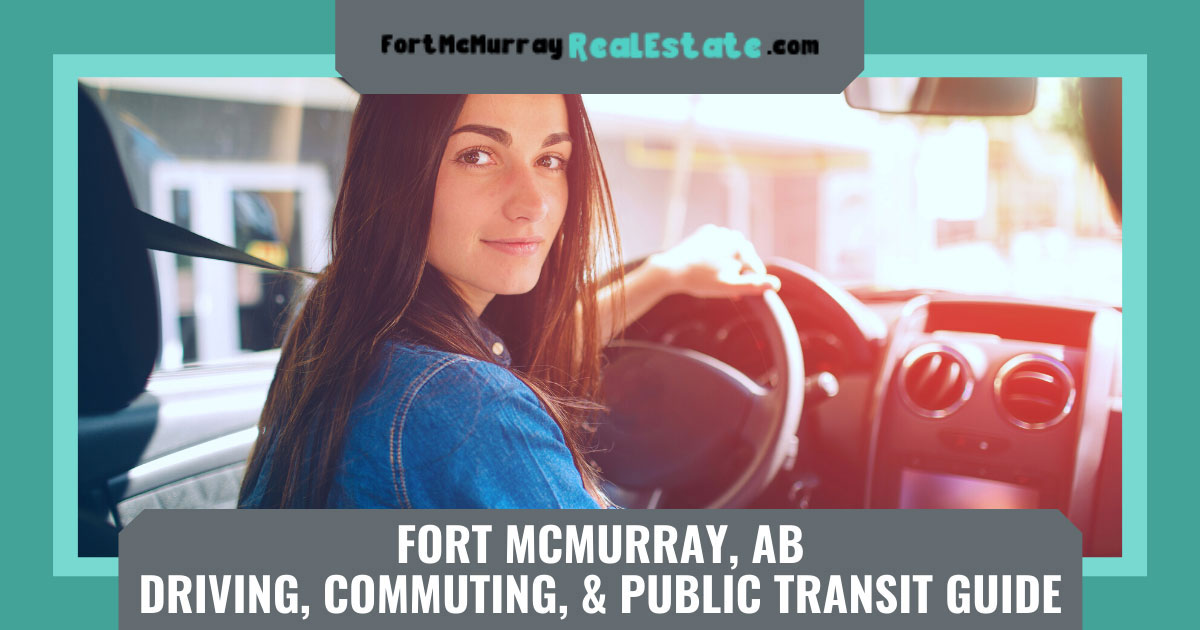 Formally known as an urban service area, the Fort McMurray community has a population of just over 66,000 people. The area motto, "We have the energy," references the role that natural resources play in the local economy. With the Athabasca oil sands nearby, many workers in the area travel to petroleum production facilities each day.
Regardless of career, residents and those planning a move to Fort McMurray will need to understand how to get around the region. That means learning the major roads and travel times or getting familiar with public transportation. Read on for everything to know about getting around Fort McMurray, AB.
Get to Know Your Major Roads
In part because Fort McMurray is a medium-sized community in the middle of green lands, the road structure of the community is straightforward. For the most part, any trip will only have one major route to and from the destination. That can make it very easy for newcomers to navigate. The reasonably remote location also means many people commute to areas outside the city.
Highway 63 is the only route into Fort McMurray, extending north and south of the community. Because the area is heavily travelled by trucks hauling energy products, the road is very busy. Heading north, the roadway moves through destinations like Tar Island, Fort McKay, and Mildred Lake. The southern path travels to the Edmonton area.
There are two routes to know to move from east to west within the city. In the south part of the city, Alberta Highway 69 branches off Highway 63 and moves east toward Altex Energy Lynton Facility. This road is essential to know as it moves past the Fort McMurray International Airport. Two paths converge at the northern end of the city to create a loop. Thickwood Blvd and Confederation Way combine to provide access to nearly every area on this side of town.
What to Expect Driving at Different Times of Day
Like most communities, new residents to Fort McMurray can expect the busiest driving times to be the rush hours before and after work. Because of the large number of workers and contractors heading toward oil-related facilities, drivers on these roads may want to leave work earlier than usual. This is reflected in the rush hour times within the city.
Morning traffic in Fort McMurray begins to increase as early as 5:00 AM and remains at its peak until about 9:00 AM. However, as many workers are driving to the same locations, the number of cars may likely get heavier around specific shift changes. The evening rush can begin at about 4:00 PM and last until about 7:00 PM.
Because the community is built around Highway 63, there are very few alternative routes to destinations. While leaving the highway to drive through the city may appear a good idea, it will likely delay the trip unless traffic is completely stopped. The best advice is to leave early to provide extra time, as it is not likely to find shortcuts or secondary routes.
Fortunately, rush hour delays are not very bad compared to many larger communities. Traffic is delayed no longer than 5-10 minutes during the heaviest driving times in most conditions. As long as no accidents stop traffic flow, new residents will likely not even notice a difference in commute times.
Parking
Because Fort McMurray is not currently an especially congested city, visitors and residents can expect available parking at most jobs or shopping locations. However, Fort McMurray has several parking lots available in certain areas. The municipality maintains four parking areas on the north side of the community. Wood Buffalo Park, Ross Hennigar Park, and Syncrude Athletic Park contain parking for visitors. The Timberlea Tennis Courts also have nearby parking facilities.
On the south side of the city, Borealis Park, Lions Park, Marine Park, and Beacon Hill Dog Park provide visitors with a place to leave their vehicles while enjoying the fresh air. Ice hockey lovers can use the lot near Frank Lacroix Arena. Finally, there are two additional lots in commercial areas for commuters.
While these lots are mainly free, they do come with restrictions. For example, drivers cannot store equipment on the property or park vehicles long-term.
Public Transportation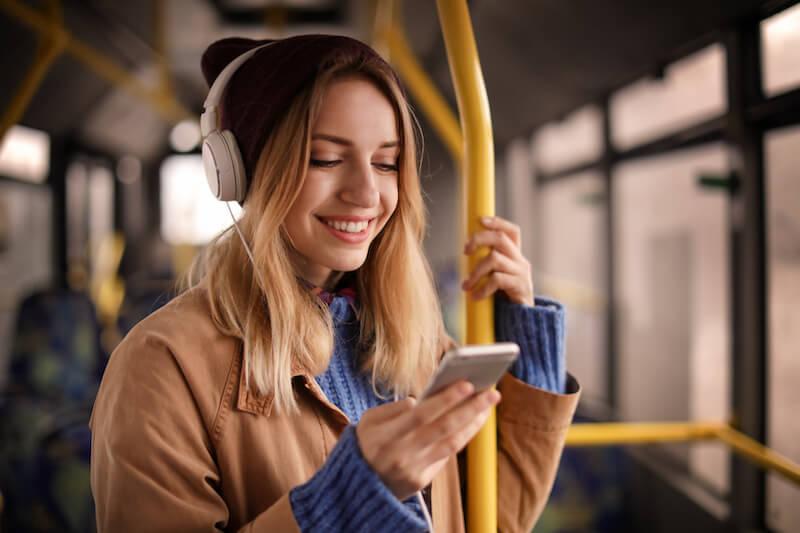 Whether for economic reasons or a commitment to reducing fossil fuel use, increasing numbers of people are using public transportation. While Fort McMurray is largely a driving community, area governments have been attempting to combat growing traffic congestion by encouraging more people to use alternative means of commuting.
Fort McMurray Transit
Nicknamed WOOSH, the Fort McMurray public transportation system is operated by the Regional Municipality of Wood Buffalo. The system has about 17 different routes serviced by 47 buses. Although many riders will be able to arrive at the destination via one bus, there are two designated transfer stations. In addition to scheduled bus routes, the same organization also manages school buses and transport vehicles for people with disabilities.
Abasand Heights, the Beacon Hill neighbourhood, Keyano College, Gregoire Industrial Park, Fort McMurray International Airport, Longboat Landing, Syncrude Sport and Wellness, and MacDonald Island all have bus routes coming directly from the main downtown terminal. The Thickwood Transfer Station provides routes reaching Wood Buffalo Estates, the eastern Thickwood community, and Signal Road. Riders using Timberlea Station can catch buses going to the Stone Creek neighbourhood, Eagle Ridge community, Taiganova Industrial Park, Parsons Creek neighbourhood, and Harpe Heights.
Most weekday schedules begin at around 6:00 AM and continue through almost 8:00 PM. Saturday and Sunday schedules vary dramatically, with some reduced to as little as four runs a day.
For riders with longer distance commutes, the service also provides rural routes to Anzac, Fort McKay, Janvier, and Conklin one or two times a week.
Ticket Options
Standard cash fare is $1.50 per ride
18 ride sheet is $25.50
Monthly passes are $54
Seniors and children under five ride free
Rural routes are $10 one way
Commute Times from Suburbs to Downtown
Despite the small population size of the region, Fort McMurray still has several suburbs. New residents are encouraged to research median housing prices and amenities before selecting a city and neighbourhood.
Timberlea
The Timberlea community, considered one of the best neighbourhoods in Fort McMurray, is located within the city about 8 km northwest of downtown. Drivers would use a combination of Highway 63 to Confederation Way to arrive in the vicinity. The trip can take about nine minutes in low traffic times, but the same voyage would last up to 14 minutes during the evening rush. Public transportation along this route is possible by taking the 15 bus from the Main Street Terminal.
Anzac
The city of Anzac can be found about 48 km southeast of the Fort McMurray community. Drivers would take Highway 63 south for about 24 km before turning onto AB-881 south for another 22 km. Commuters can expect the trip to take around 45 minutes during rush hour. However, drivers can shave about five minutes off the travel time in the lightest traffic. Buses provide transportation to and from Fort McMurray once a day on Tuesday, Wednesday, Thursday, and Friday.
Cheecham
Cheecham can be found close to Anzac, about 42 km southeast of Fort McMurray. In great conditions, commuters would take about 35 minutes to travel between the locations using Highway 63 and Highway 881. Rush hour traffic only adds about 5 minutes to the travel time.
Gregoire Lake Estates
Along the shores of Gregoire Lake, the city of Gregoire Lake Estates is about 36 km southeast of Fort McMurray. Highways 63 and 881 lead to Gregoire Lake Estates. Drivers can expect rush-hour conditions to create a commute lasting up to 35 minutes, with lighter traffic shaving about seven minutes. Those living within this community can catch routes to and from Fort McMurray four days a week.
Tar Island
Tar Island can be found about 30 km north of Fort McMurray, not far from Ruth Lake. The majority of the route involves Highway 63. In light traffic, commuters can expect a trip of about 22 minutes. Leaving during the afternoon rush can add up to four minutes to the trip.
Fort McKay
Fort McKay is about 58 km due north of Fort McMurray. Like most communities in the area, the main route between the two cities is Highway 63. In low traffic, drivers can make the trip in about 45 minutes, but be prepared for an extra five minutes of delays during rush hour. Each Thursday, there is a single trip from Fort McKay to Fort McMurray and back.
Other Helpful Things to Know
New Fort McMurray residents may want to know a few things about driving within the region. First, be aware that the entire Regional Municipality of Wood Buffalo utilizes Automated Traffic Enforcement. That means overhead cameras enforce speed limits and traffic laws.
Those hailing from southern locations should also be prepared for the snow and ice that come with northern living. Anyone relocating should familiarize themselves with winter driving tips and be prepared to park off the streets during snowplow season.
Flow With Traffic in Fort McMurray
With the strong, energy-based economy of Fort McMurray, it is no wonder that the population is growing by leaps and bounds. New residents will find getting around the community very easy because of its straightforward design centred around Highway 63. Finally, those coming from larger cities will have no problem adjusting to the extra five-minute delays caused by the worst of rush hour traffic.