Discovering the Library Programs For McMurray Residents
Posted by Brett Campbell on Monday, October 28, 2013 at 1:41 PM
By Brett Campbell / October 28, 2013
Comment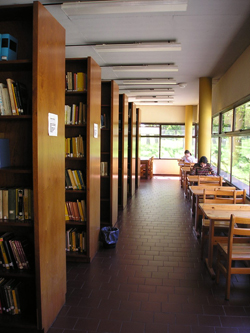 Whether you're searching for a library program for your kids or for you, there are plenty of choices at the Fort McMurray Public Library. With regular programs for kids, teens and adults, you can easily get involved with a group at the library. Here are some of the programs you will find.
Kids
Many programs provide the opportunity for kids of any age to get involved at the library. Some of the top programs for kids include:
Tiny Tykes - For 18 months to three years old and held every Tuesday at 10:30am
Lots O' Tots - For ages three to five and held on Thursdays at 10:30am
Book Babies - Perfect for parents of babies up to 18 months and held on Fridays at 10:30am.
Rise and Shine -This is a storytime program for kids up to five years of age. It's held on Saturdays at 10:30am.
Saturday Fun - From 2pm to 3pm every Saturday, kids from six to 12 can enjoy plenty of fun including games, arts, crafts and stories.
Family Movie Night - Every month on the last Friday, the library provides family movie night from 6:30pm to 8:30pm.
Teens
Teens can get involved at the library in many different ways. From drop-in groups to volunteer activities, there's plenty for teens to enjoy including:
AniManga Club - Perfect for teens into Anime and Manga. This club started on September 28th and holds regular meetings in the Teen Area.
VolunTeens - A program helping teens get involved, you can find plenty of great opportunities through this program.
Teen Movie Night - On the third Thursday of every month, teens can enjoy a movie together at the library. It starts at 6:30pm and provides the perfect chance for friends to get together for a good movie.
Adults
Other than just attending family movie night or another program with kids, adults can get involved in their own way. Some of the opportunities include:
Game Club - Featuring many of great games, this is a program perfect for adults.
ESL Conversation Group - Perfect for those new to the area, this group provides an opportunity to meet other adults and enjoy plenty of good discussion.
Many other programs are offered at the library and many book clubs are starting on a regular basis.