Discover the MacDonald Island Dance Academy
Posted by Brett Campbell on Friday, September 27, 2013 at 10:40 AM
By Brett Campbell / September 27, 2013
Comment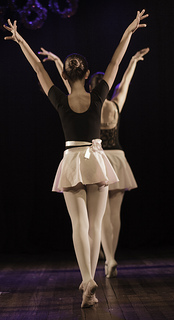 Finding the right activities for your kids, after moving to a new area, isn't easy. Sometimes the things they love the most have already started and you have to wait until the new season starts. This can make it hard to get your kids involved and help them make new friends. However, the MacDonald Island Dance Academy might be able to help with programs for kids of all ages and even adults.
This full service dance studio offers all types of classes including:
Jazz
Modern
Lyrical
Hip-Hop
Ballet
Tap
With the best instructors in the area and plenty of classes offered for all different skill levels, this is a great place for all your dance classes. They even offer a special "Star Program" for children thirty months to six years of age.
Dance is a great way to help with the development of your children and the MacDonald Island Dance Academy is committed to providing the best instruction in a fun environment for your children. Classes are offered at many levels including:
Preschool
All Start F
Rising Star Level 1
Shining Star A, B & H
Shooting Start Level 2
Shining Star Level 3
All Star Level 4
Tiny Tappers
Child
Ballet 1A, 1B, 2, 2A, 2B, 3A, 3B & 5
Junior Boys Only Hip Hop and Tap
Junior Novice Tap A, B & C
Junior Novice Tap/Musical Theatre
Power Tap Intensive
Tap 1, 2, 3 & 4
Twinkle Toes A & B
Hip Hop Intensive
Hip Hop Level 1A, 1B, 1C, 2A, 2B, 3 & 4
Jazz 1A, 1B, 2, 3 & 4
Youth
Ballet 6
Power Tap Intensive
Tap 5
Hip Hop Level 5/6
Jazz 5 & 6
These are just three levels of classes they offer at the Dance Academy. Many others are offered for all ages levels.