Discover Nature in Fort McMurray
Posted by Brett Campbell on Friday, October 4, 2013 at 11:26 AM
By Brett Campbell / October 4, 2013
Comment
Finding the perfect spot, off the beaten path isn't that hard in Fort McMurray. This area of Canada if full of nature and provides a great escape from the hustle and bustle of our busy world. Whether you enjoy boating, fishing, hiking, biking or any other type of outdoor activity, you can escape into your favorite world here.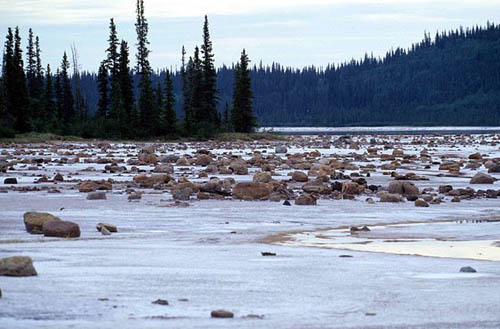 Wood Buffalo National Park
Wood Buffalo provides some excellent natural areas and the Wood Buffalo National Park is one of them. It's the largest park of this type in the entire country and covers more than 44,000 square kilometres. Many animals call this park home, including the endangered whooping crane.
Make sure to pack your camera or you might miss the many great picture opportunities. The Athabasca River flows through this area and provides a paradise for birdwatchers. The extensive trail system provides the perfect challenge for hikers with tranquil waterways allowing anglers to enjoy fishing in the park.
Pelican Rapids
Another natural area with plenty of appeal is Pelican Rapids. It's found near Fort Fitzgerald and provides rushing whitewater for rafting, along with plenty of history. This isn't the only set of rapids in the area, however. The Cassette Rapids and Mountain Rapids also provide plenty of fun throughout.
Fort Fitzgerald
A tiny community found at the northern most edge of Wood Buffalo, Fort Fitzgerald provides an isolated hamlet with plenty of northern wilderness. This area is a bit of a drive for most residents of Fort McMurray, but it's well worth the trip. This is one of the few untouched natural areas in the country and provides plenty of cultural heritage for all to enjoy.
Whether you choose one of the above natural areas for your escape or something a bit simpler, such as the Pelican Rapids Golf and Country Club, you'll find the peace you desire.