5 Condo Renovation Ideas That Increase Property Values
Posted by Brett Campbell on Tuesday, March 22, 2022 at 11:58 AM
By Brett Campbell / March 22, 2022
Comment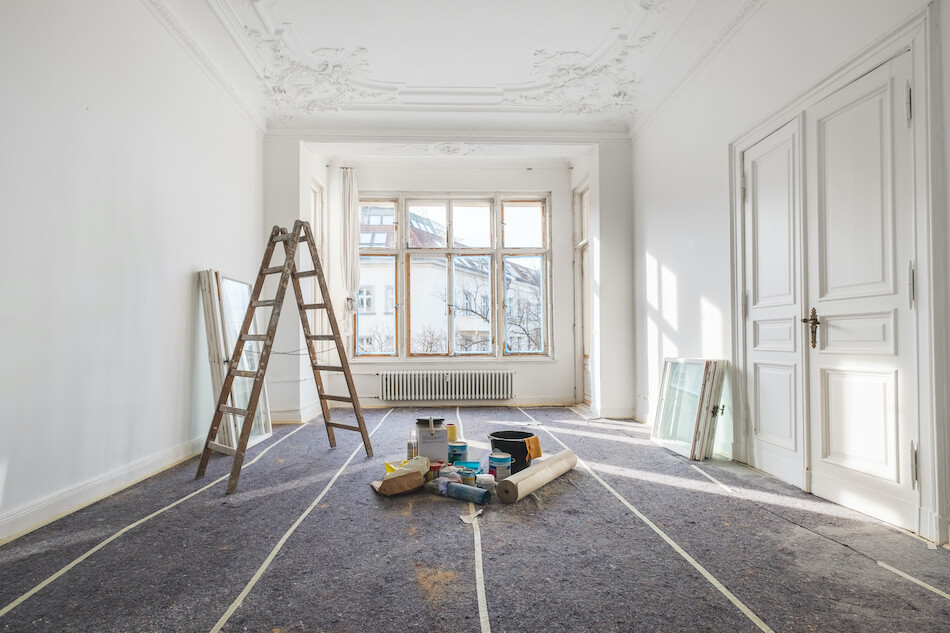 Do you own a Fort McMurray condo? Whether you're looking for investment property tips or just want to update before you sell, this guide will give the insight you need to maximize your condominium's value. Increased security, boosting energy efficiency, and improving curb appeal are always to force appreciation on your condo investment. Ready to get to work? Here's how to make the most out of your condo.
Energy-Efficient Features
Providing energy-efficient features in your property will increase its value considerably. If potential buyers or tenants can save money on their energy bills by moving into your condo, they will be inclined to pay more.
Smart home solutions are a great way to make your condo more efficient. Connecting your HVAC systems, heating, and lighting to the IoT will allow you to enable mobile energy management. If your tenant is out of the house, they can manage their devices remotely to ensure they left nothing on and are not wasting energy.
Modern Cloud Based Camera Systems
If you want to improve home security for your condo or townhome, consider the benefits of cloud-based security systems, like surveillance cameras.
If you invest in a cloud-based surveillance camera system, you'll be able to access your security data from anywhere using a mobile application or cloud-based control center. If you have cameras with tilt and zoom features, you can also operate your cameras remotely.
Increased security visibility can be desirable to potential tenants or buyers, increasing the value of your property.
By opting for encrypted cloud-based security platforms, you can ensure that your security data and camera functions do not fall into the hands of unauthorized users, providing more safety for your security data.
Smart Alarm Systems
Alarm systems are a necessary component of any condo health and safety strategy. To meet building safety regulations, you must invest in alarm systems. Investing in smart home technology can provide more agility in your security response procedures, which makes your condo more valuable to potential renters.
A smart alarm system can connect with other security tools like access control and video security. This means that your camera system will automatically capture the event, and your access control door locks will initiate lockdown procedures.
Alternatively, suppose your fire or carbon monoxide detectors are triggered. In that case, the alarm system will communicate with your access control and video security to initiate evacuation procedures, unlocking doors to allow residents to exit the building safely and quickly.
Home safety is a priceless investment and can never be overlooked when upgrading your condo before selling.
Commercial Strength Doors
Access control can prevent an intruder from entering your property, but only if your doors are strong enough to keep an intruder out. Consider investing in commercial-grade security doors with high-quality materials. These doors will be highly resistant to any entry attempt and will combat an individual trying to break into your property with force.
You should consider installing these more robust doors in your property's entry points, along with any shared or external areas like parking garages - this way, your tenants will be safe in their homes, and their cars will be safe when stored in your parking facility.
Best Condo Renovations
More than anything, the way a property looks and its condition drive its value - would you want to live in a run-down space?
To increase your Fort McMurray condo's value, you must evaluate the areas where the property could use maintenance and renovation. Below are some of the best places to start when performing maintenance on your property.
If the kitchen in your condo looks tired and needs cleaning (even when it is clean), you should consider investing in a kitchen renovation. Painting cabinets, replacing sealant, and updating kitchen appliances can seriously impact how attractive it is to potential buyers and tenants.
If the grout in your bathroom is moldy, and the bathroom fixtures are broken or damaged, you should consider performing some maintenance. Replacing tiling, grout, and broken bathroom fixtures can drastically increase the value of your property.
Regardless of the conditions of your walls, painting them in a neutral color can create a fresh, clean, and new feel in the property. If you repaint, you will seriously refresh the space and make it more attractive to potential buyers.
If you start with these three areas, you're bound to increase your property's value drastically.
Increase the Value of Your Fort McMurray Condo
When it comes to increasing the value of your Fort McMurray condo, there are several avenues you can take. You can perform maintenance to ensure the property is appealing, attractive, and in perfect condition. Or, you can invest in smart security and energy management to ensure your property is modern, sophisticated, and secure. Consider implementing these best practices to increase the value of your property and get the most from your investment.