How Many Units Can You Manage? Multi-Family Residential Advice For Investors
Posted by Brett Campbell on Tuesday, April 19, 2022 at 8:10 AM
By Brett Campbell / April 19, 2022
Comment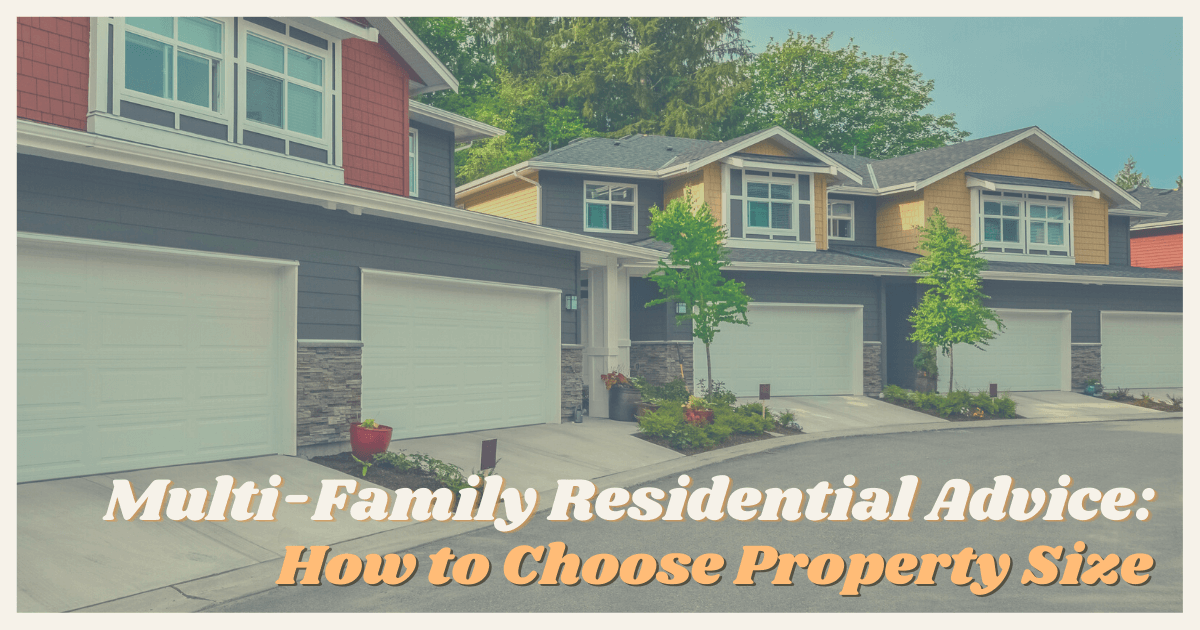 Real estate has always been one of the most desirable investments. Buying a personal residence is the most common entry point to real estate investing, but multi-family real estate investors get all the benefits of homeownership in addition to passive income from each unit in the building.
But how can they decide how many units their investment property should have? Duplexes, condos, and townhomes are all popular multi-family property types to choose from. The best size for multi-family properties will vary for each individual, but understanding the pros and cons of each property style can help them decide. Keep reading to learn how to choose between multi-family property sizes.
What Are the Different Kinds of Multi-Family Homes?
Multi-family residential housing includes duplexes, triplexes, and four-plexes/quads. For serious investors, such housing represents a viable and robust market, whether the homes are purpose-built or converted single-family residences. Structures with more than four units fall under different financing guidelines and would be considered commercial rather than residential property.
Just as the names suggest, duplexes provide separate living spaces for two families, triplexes offer three separate living spaces, and quads are divided into four residences. No matter the category, the separate residences typically share a common foundation and roof; they may be contiguous or separated vertically. Similar to urban rowhouses of a century or more ago, the more contemporary "plexes" are typically found in urban locations, the suburbs, small towns, and planned developments. With each type of property, you have the option to live in your investment property.
As an owner of a multi-family residence, it is entirely possible to inhabit one residence and rent the others. Or an investor may purchase one or more multi-family residences and rent them all. Additionally, investing in residential real estate is an excellent way to diversify an investment portfolio.
What Kinds of Multi-Family Homes Are Available?
There are many different types of multi-family housing styles available, and each one has unique advantages.
Novice investors can purchase a duplex to reduce their cost of housing by leasing the second living space. Duplexes are often available for a reasonable sum of money, and securing financing is generally not difficult. Owner-occupied investment properties in Canada benefit from smaller down payments, making them even more desirable to first-time buyers.
Owners then might "graduate" to a triplex to cut costs even more or move on to a single-family residence or into a high-rise building, finding that managing two rental units is relatively effortless. The number of quads available in any given location is usually minimal. First, not as many fourplexes have historically been constructed, and they are generally more expensive to acquire and maintain.
Also, based on the additional management time and effort required and the rising cost of routine upkeep and maintenance of the additional units, the expected return on investment is typically lower. It might also be that serious real estate investors move into the commercial realm with buildings containing five or more individual housing units. The financial requirements and potential rewards are very different.
Number of Units: Balancing Management vs. Income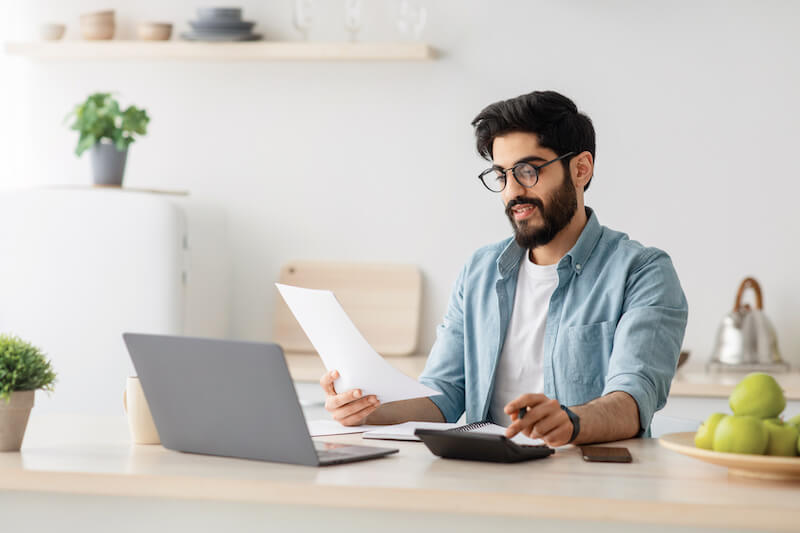 As with any investment, particularly real estate, there are pros and cons to consider. Potential buyers should possess basic knowledge of locating, acquiring, and financing residential property before deciding to become a landlord. The beginning investor should also seek financial advice and know the basic terminology of mortgage financing. It's vital to understand terms like loan-to-value ratio, appreciation and depreciation, interest rates, equity buildup, and local market rental statistics.
A landlord should also be aware of insurance needs, tax consequences, allowable expenses, accounting and record-keeping requirements, basic marketing principles and tenant screening procedures, and fair housing and anti-discrimination policies. Whether the owner lives next door or becomes an absentee owner, the need for response to emergencies and dealing with legal restrictions and responsibilities cannot be over-emphasized. While living in the same building as your tenant may, in some circumstances, be "too close," the need to hire a local manager can quickly become too expensive, eating into the potential return on your investment.
Striking a balance between income and expenses also requires a specific occupancy rate. Having a larger rental pool, with a guard or with multiple duplexes, for instance, means that a potential vacancy will have a more negligible effect on monthly income. But as the rental pool grows, so do the costs of management and maintenance, sometimes in inverse proportion to profits.
How Size Affects Financing
It may go without saying, but the key to making money—a little or a lot—through real estate investment is securing advantageous financing that will allow you to cover costs and generate additional income. With knowledge, strategic planning, and perhaps a bit of luck, some owners can live in one half of a duplex, rent the other half, and pay the entire mortgage with the rent paid by a tenant. Triplexes and quads are true, although the associated costs increase with each additional living space.
Finding the right property can be the most challenging task once prospective investors assess their personal goals and develop a strategy. Financing a duplex may not be much more difficult, in terms of cash and credit requirements, than obtaining a mortgage on an individual home. Still, lenders are likely to take a deeper look at your financial resources if you wish to finance a fourplex.
Multi-family homes with more than five individual dwelling units are typically considered commercial property, and requirements differ, as do the expectations for financial gain.
Make the Most of Your Multi-Family Investment
Real estate has remained a historically popular investment thanks to its stability and universality. Although property values are subject to ups and downs, and interest rates can vary substantially over time, people always need a place to live.
With real estate that can be rented, an owner is in a good position to at least partially compensate for rising prices and market instability. Add to that the probability of appreciation over the long term, and purchasing a duplex, triplex or fourplex becomes an even more promising investment.