Celebrate Canada Day With the YMM Festival
Posted by Brett Campbell on Monday, June 17, 2013 at 8:02:19 AM
By Brett Campbell / June 17, 2013
Comment
The 2013 YMM Canada Day festival will be held June 30th and July 1st in celebration of this special day in the history of this great country. It will happen at the Clearwater School Field on Hardin Street and will include all kinds of great entertainment, fireworks, a parade and so much more!
CanadaROCKS 2013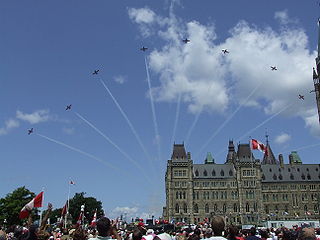 A huge part of the Canada Day festival is CanadaROCKS, a two-day concert featuring talent from all over the world. Many top bands will be on hand to entertain guests and help celebrate Canada Day including:
Simple Plan - June 30th
Mother Mother - June 30th
Dan Mangan - June 30th
Destranged - June 30th
Friends of Jack - June 30th
The Sentimental Gentlemen - June 30th
Jaydee Bixby - July 1st
The Led Zeppelin Show - July 1st
The gates will open at 4pm on Sunday, June 30th and the celebration will start shortly after. The Wood Buffalo Brewing Company will provide plenty of food vendors for the event. Tickets for the concert on June 30th are $65 and July 1st is free for the public. Following the concert on Sunday, a fireworks show will be held. The fireworks can be seen from anywhere in the city and will be shot off from Sandy Point of the Snye.
Parade and Picnic
July 1st will features the popular Canada Day Parade starting at 11am. It will begin on the corner of Franklin Avenue and Riedel Street and finish at Morrison Street. After the parade, you can enjoy a full day of activities at the Clearwater Educational Centre field with a picnic atmosphere. This will feature the first Teddy Bear's Picnic in Fort McMurray, along with roving performers, tons of games and stage performances. All of the events on July 1st are free to the public.