Buying a Home For the First Time? A Guide To Mortgages
Posted by Brett Campbell on Friday, February 16, 2018 at 8:34 AM
By Brett Campbell / February 16, 2018
Comment
Buying a Home For the First Time? A Guide To Mortgages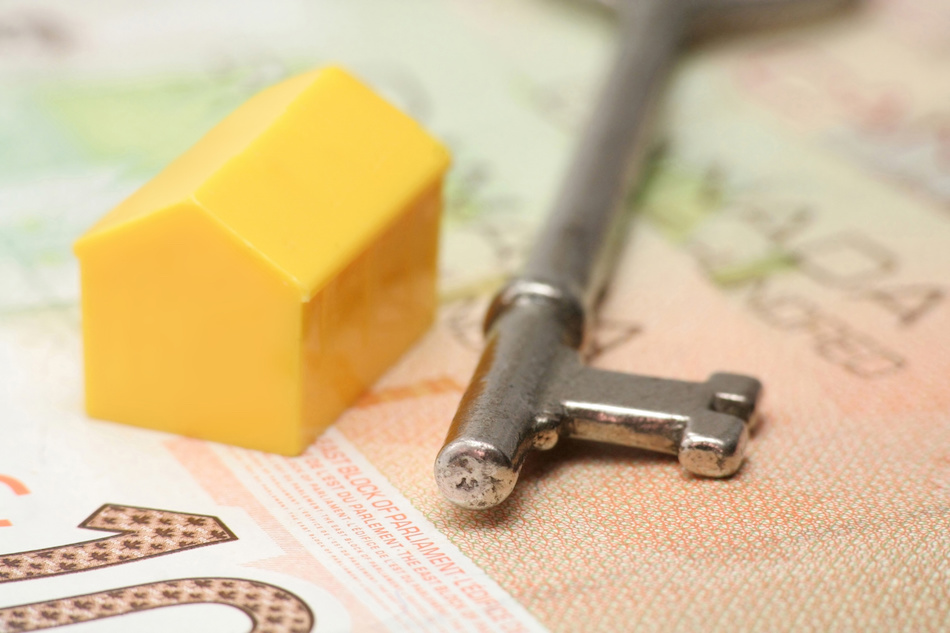 If a buyer new to the home buying process, they might have a range of questions about how mortgages work, how to get one, how much they qualify to borrow and how much they'll have to pay per month. It's helpful to know the answer to these questions before any buyer starts looking for a home. Working with their lender and real estate agent can help them through the process.
How Is a Mortgage Lender Different From a Mortgage Broker?
A mortgage lender is an entity like a bank or a credit union that loans money to borrowers. A mortgage broker is a person or business who arranges for a buyer to borrow money from a lender. Brokers work with many different lenders at once to help borrowers find the best deal possible. Some people go directly to lenders to get a mortgage, others go to brokers.
Each broker will have a relationship with with different lenders, so going to different brokers will yield different results. Either way, the best way to find a loan through a broker or a lender is to shop around. Buyers should talk to a variety of different brokers and lenders when they start the search for a loan. As they contact different brokers and lenders, Downtown homebuyers should ask them questions about the home buying process. Talking to a knowledgeable professional can help anyone get the answers they need.
What Is a Down Payment?
A down payment is a lump sum of cash that the borrower puts down for the purchase of the home. Many home buyers borrow 80% of the purchase price of the home. The outside maximum anyone can borrow for a home is 95% of the purchase price. The rest of the money must be supplied through the down payment. Often buyers will save money for years to get the down payment for their first home.
What Is Mortgage Insurance?
Mortgage insurance is a type of insurance that pays the balance on the home if the borrower defaults on the loan. Mortgage insurance is a requirement for borrowers with a down payment of less than 20%.
What's Pre-Approval?
Pre-approval is the process of supplying the lender with the information to determine the maximum a buyer will qualify to borrow. Pre-approval also helps buyers to lock in interest rates for a specified amount of time. Pre-approval helps buyers know how much their mortgage payments will be and in turn, what they can afford to pay for a home.
In order to be pre-approved, the buyer must supply the lender with financial paperwork. This paperwork tells the lender information about the buyer's assets, income, debt and bill repayment history. For the pre-approval process, the lender needs to see information like proof of employment and salary, cash on hand for the closing costs and down payment, and information about assets and debts and debts. The lender may ask to see bank statements, car loans, student loans, investment statements, child support payments and credit card balances.
Even with pre-approval, the lender may still deny the mortgage. For this reason, it's important for new buyers to avoid making big changes to their financial status while trying to buy a Gregoire home. For example, changing or quitting a job can impact a buyer's ability to qualify for a loan. If at all possible, stay with current while shopping for a home.
Buyers can further avoid problems by purchasing well within their means. Buyers who try to purchase homes that come close to exceeding what they qualify to borrow are more likely to be turned down when the time comes to approve the loan.
What Should You Do If A Mortgage Is Not Approved?
If the initial mortgage sought after is turned down, buyers may need to agree to pay a larger down payment or have someone co-sign the loan. In this case, buyers should work with their lender or broker to find out next steps after they're turned down for a mortgage.
If they have been pre-approved for a mortgage and they are ready to start looking at homes, prospective buyers contact a real estate agent in your area. A real estate professional can help anyone determine the best homes, given the amount that they are able to spend and the amount they plan to borrow.