Business Spotlight: Allure Medi Spa
Posted by Brett Campbell on Monday, November 9, 2015 at 12:24 PM
By Brett Campbell / November 9, 2015
Comment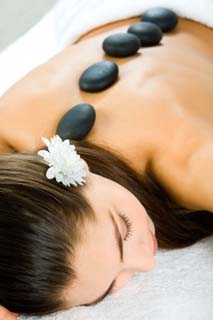 Allure Medi Spa might just be the clinic you have been searching for. If you have skin problems and need treatments and want to receive care from a reputable company; the staff at Allure understands. Here is a bit of information that may be useful in deciding if you are ready to face the issues; Head-On! If you lead a fast-paced life; the staff will set an appointment around your schedule.
Skin Care Treatments
Some of the skin care treatments include acne laser, laser hair removal, micro-dermabrasion treatments, and many others. No one wants to live with wrinkles and fine lines, but it is all part of growing older. You can receive some of the following moisturizers and creams as part of the medical treatment.
Vitamin A Acid
Antioxidant Creams with a mixture of beta-carotene, Vitamins, A, C, and E
Alpha-hydroxy acids compiled from fruit acids
These moisturizing treatments can help keep your skin moisturized; it may not give the years back, but they will be kind to your skin.
Other Treatments
Also offered are chemical peels, injections and fillers, acne therapy, photo facials/skin rejuvenation, and hair removal. No matter what you want to be done; Allure can help with the process. Education is the best medicine for skin care. The first step is receiving advice from one of Allure's professional staff.
Allure listens to problems you are having and soon you will place respect and trust in your professional caregiver. Your expectations will be met with compassion as all the staff will strive to ensure improvement on whatever your problem may be from the time you enter the door.
Location and Information
The Medi Spa is located on 9 Haineault Street, Fort McMurray. Please give the office a call at 780-799-4284. New patients are welcome, but don't worry, the staff will remove all the anxiety as you are engulfed in the expert care to make your future less wrinkled. Your life can be more carefree if your skin feels the part!