Best Pizza Places in Fort McMurray
Posted by Brett Campbell on Friday, October 11, 2013 at 10:03 AM
By Brett Campbell / October 11, 2013
Comment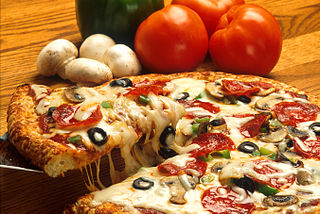 Pizza is certainly a staple and almost claims its own food group. Finding the right place for pizza in a new location isn't always easy. Sure, you can trust the regular chains, but when you want a local choice, you need to know where to go. Here are the top choices in the Fort McMurray area for your pizza needs.
PK's Pizza & Brewbaker's Pub
Found at 307 Athabasca Avenue, this pizza join provides late night, delivery, happy hours, live music and a sports bar. Many locals call this the best pizza in town and claim it's the only place to go if you want great pizza. They also provide an excellent choice of drinks and just about every topping you could dream of.
Pizza Experts
This pizza place is a bit more expensive compared to PK's, but has a nice reputation, as well. It's found at 254 Gregoire Drive and provides both delivery and a late night menu. They offer specialty pizzas, subs, wings and more.
Jomaa's Pizza
An Italian place with plenty to offer, Jomaa's has great pizza for dine in, carry out or delivery. They are located at 102 Millennium Drive and provide three other locations throughout the area.  It's another expensive place, but many locals believe it's well worth the price.
OJ's Steak & Pizza
Offering more than just pizza, OJ's is a steakhouse with plenty of great choices. They are located at 226 Gregoire Drive. The menu features plenty of great specialty pizzas and Donairs. They also offer chicken dinners and fingers.
Cosmos Pizza
A great choice for your pizza needs, locals believe Cosmos is one of the best in Fort McMurray. They offer plenty of great pizza choices, at an affordable price. Two locations are found in the area, one at the Peter Pond Mall and another at Thickwood on Signal Road.