BBQ for the End of Summer in Fort McMurray
Posted by Brett Campbell on Friday, July 18, 2014 at 10:30 AM
By Brett Campbell / July 18, 2014
Comment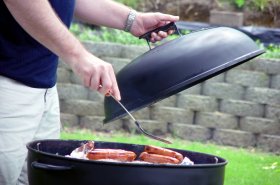 The summer may not last forever in Fort McMurray, but residents can still make the most of it. The beginning of the summer saw the Summer Kick Off BBQ come to the area, so it's only fitting that the end of the summer would include an End of the Summer BBQ.
Whether you prefer a hamburger, hot dogs, a good steak or even a kabob, the BBQ will provide you with exactly what you need. Over 300 burgers were served at the Summer Kick off BBQ and due to this success, the city is holding another BBQ to end the summer off right. The staff of Fort McMurray Tourism will provide the BBQ.
What can you Expect at the BBQ?
Those looking for the opportunity to mingle and socialize, will get just what they need at the BBQ. Of course, there will be plenty of food served up to members of the community and it will all be provided for you. There's no cost to come out and enjoy a great time with other residents.
The End of Summer BBQ will be held on August 13th from 11am to 2pm. This is the perfect time to come out and enjoy great food, plenty of socializing and a little bit of fun.
More details are expected to come and if it's anything like the Summer Kick Off BBQ, there will be plenty of fun for all to enjoy. Whether you just want a free meal or you'd like to get to know a few of your neighbours, this BBQ is a "must attend" event.
There's not much left to the summer, but it's going to be finished in the best possible way. The BBQ will provide you with a great way to celebrate and enjoy what's left of the summer in the Fort McMurray area.