Area Non-Profits Receive Early Gift for the Holidays
Posted by Brett Campbell on Friday, December 12, 2014 at 9:05:41 AM
By Brett Campbell / December 12, 2014
Comment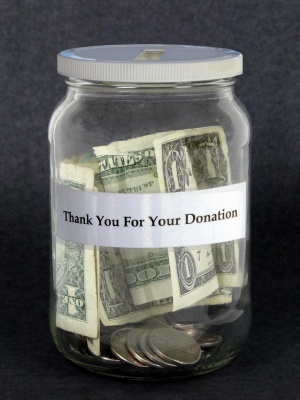 It's that time of year when holiday lights are everywhere and people are in the spirit of giving. That attitude has reached five local non-profit organizations as they have received an early Christmas gift from an annual campaign.
The Give with Heart initiative, a Good Neighbour Program through Syncrude, allows employees to choose a charitable organization that will get to receive company donations. Local organizations were chosen including the Fort McMurray Victim Services and Centre of Hope. Here is a look at all of the area non-profits that received wonderful holiday donations this year.
Give with Heart Campaign
The Give with Heart Campaign is one in which Syncrude Canada employees are rewarded for their volunteer efforts. Syncrude Canada public affairs says that it's a campaign they are proud of because their employees get the power to help the community.
The campaign is part of a community investment program that invests about $6 million annually to local and regional initiatives. Their investments help education, social services, recreation and health care programs.
Who is receiving the donations this year?
While the traditional method for companies to donate to charity is for the company to choose who they'd like to help, but this initiative offers the unique chance for employees to choose where funding is directed. With all of the charities in the area that could use help, it's exciting that employees get to choose who will get the funding.
The local charities chosen to receive $5000 were:
Employees chose the Fort McMurray SPCA to receive $25,000 and they chose two local organizations to receive $2,500.
These organizations were touched that employees specifically chose them to receive the company's donations. The SPCA plans to use the funds for programs like Animal Safety and Awareness Program which provides proper care education and bite prevention to children. They would also like to use it towards refurbishment projects, community wellness clinics and other things that will improve quality of life for resident animals.
The Syncrude Good Neighbour program also gives out volunteer grants for those employees or retirees that volunteered over 40 hours a year. Grants donated were over $128,000.