Annual Events to Add to Your Calendar
Posted by Brett Campbell on Monday, July 22, 2013 at 11:22:42 AM
By Brett Campbell / July 22, 2013
Comment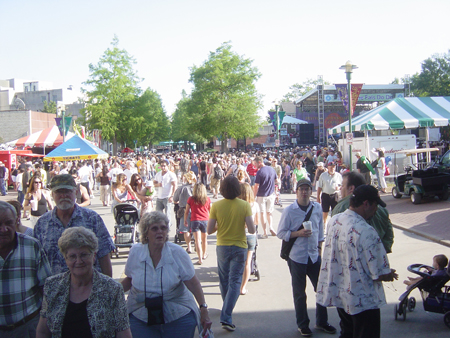 Relocating is difficult, especially if you don't know anybody or the new city. If you're moving to Fort McMurray, getting to know some of the other people within the community can make the transition much easier. Plenty of great events happen every year giving you the opportunity to find new friends and enjoy traditions within the community. Here are the top events to add to your calendar.
Annual TransAlta interPLAY Festival
Held in August (this year from the 3rd to the 12th), this event features a film festival, car show, plenty of performances, the Northern WarriorRace and so much more. It's a huge event happening on King Street and at the Keyano College Grounds. Come out for just one day or all week long to enjoy the dancing, vendors, musical performances and so much more.
The Big Spirit Festival
Held at the end of August and beginning of September every year (this year from August 31st to September 3rd), this festival will provide all kinds of fun for the entire family.
Alberta Culture Days
Held in September (this year from the 27th to the 30th), this annual event provides a look at the art and culture of Alberta. With live music and theatre performances, the event provides something for everybody. Plenty of great food will be available, as the Food for the Soul: Arts and Culture of Wood Buffalo event is a part of the Culture Days.
CanadaROCKS Concerts and More
CanadaROCKS is an event providing a great way to celebrate Canada Day every year. With fireworks, live music, plenty of great food and so much more, this is an event everybody should attend each year.
These four main festivals are just the tip of the iceberg when it comes to Fort McMurray events. Many other events, both large and small, are offered throughout the year.