A New Spot for Healthy Food Has Opened on Franklin
Posted by Brett Campbell on Tuesday, January 27, 2015 at 10:00 AM
By Brett Campbell / January 27, 2015
Comment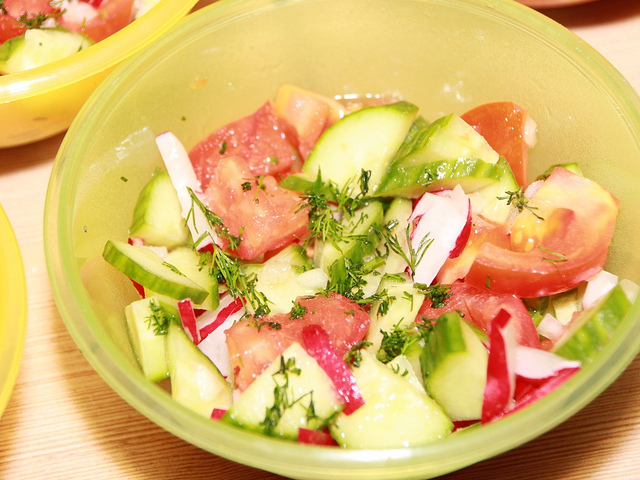 It can be difficult to eat healthy with all the things taking up our time. Often, we just grab some greasy meal from somewhere promising it will be ready fast. This isn't a great way to eat and not really good for our bodies.
Freshii is aiming to change this and provide a health-casual place to dine. You won't have to worry about waiting forever if you have a limited lunch break, either. This new restaurant provides a health conscious menu in the fast-food category.
We are all busy, but our health shouldn't suffer because of our schedule. At Freshii, it's possible to get an energizing, heathy mean without taking your entire lunch break to eat it.
Part of the reason many of us choose something unhealthy is because of how easy it is to grab it and go. With the ability to do the same thing, but with a healthier option at Freshii, many busy people may be able to keep their New Year's resolutions and live a happier and healthier lifestyle.
What will you find at Freshii?
Freshii provides a number of great salads you can take with you, along with burritos, grain bowls, smoothies, frozen yogurt, wraps, soups and so much more. They even provide fresh juices to give you that extra kick of energy to get through the day.
You won't find the typical burgers, subs and sandwiches at Freshii. Instead, you will find all types of other options that can be prepared quickly and you can take to-go or dine in, if you prefer.
Freshii originally opened in Toronto in 2005 and has become one of the top choices in the area for a fast and fresh meal. They have expanded across many countries and many expect it to be a huge hit in the Fort McMurray area, as well.